Eyes on the Prize Putting Masterclass
$49
---
Morning workshop: 9:00 am – 12:00 pm
Afternoon workshop: 2:00 pm – 5:00 pm
Get three hours of game-changing instruction plus food and drinks for just $49. Money back guarantee.
Bring your putter, your golf shoes, and the eyeglasses you wear on the golf course.
Pre-registration is required 24 hours in advance.
Phone orders welcome. Call 1-352-751-6767
---
---
Thanks for choosing the fastest, simplest path to lower scores. Select the date and time for our Putting Masterclass below.
After checkout, you'll get a confirmation email with further instructions… what to bring to class and what to expect in this 3-hour, hands-on masterclass.
Seats are limited so if you register but then cannot attend, please send a friend in your place.
Your data is safe with us. We will never share or sell to any 3rd parties.


Call Us At: 352-751-6767
---
Eyes on the Prize Putting Masterclass Dates:
Many Nov. classes are already sold out - reserve your seat today.
Space is limited to 4 people.

Map and directions
GNL Golf
209 S Hwy 441
Lady Lake, FL 32159
Just three minutes from The Villages:
From Hwy 466: Follow 466 (east) to Hwy 441. Turn right onto 441. GNL Golf is ¼ of a mile on the left hand side.
From Hwy 466-A: Follow 466-A (east) to Hwy 441. Turn left onto 441 N. GNL Golf is 3.8 miles on the right hand side.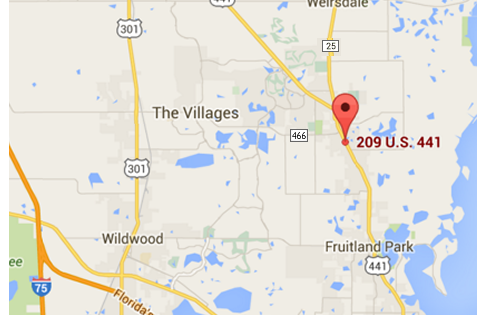 Reserve your seat
---
Is this workshop for you?
Yes, it's for anyone who plays the championship courses.
Yes, if your back hurts when you practice putting.
Yes, if you sweat bullets over straightforward little putts.
Yes, if you want to feel the correct stroke instead of thinking about it.
Yes, if you struggle with distance control on long putts. You've been experimenting with your stroke.
Yes, if you want to instantly eliminate: Pulled and pushed putts, horrendous lag putting, double and triple bogeys, aiming problems, 3 putts and poor confidence.
Here's what you'll get:
See how your eyes and alignment can fool you into missing easy putts, and use laser technology to correct your aim immediately.
Discover the secret to eliminating three-putts. (Hint… it could be the loft of your putter.)
Understanding Eye flow: Where to focus your eyes before and during the stroke.
Meet Iron Archie, the most accurate putter in Florida and watch how he was able to sink 217 putts in a row from 11 feet away.
Experience for yourself what a natural and consistent down-the-line stroke feels like.
Use the latest, high-tech equipment to get the most important club in you bag dialed in.
Learn an easy way to "change the channel" and make the mental adjustment you need to putt with clarity and confidence.