GNL Golf is the brainchild of John S. Ford, who's been crafting golf clubs since the early 70's

He has built clubs for Jack Nicklaus, Sam Snead, Arnold Palmer, Ben Crenshaw, Julie Inkster, Tom Weiskopf, Meg Mallon and many other tour stars. He's a true craftsman, an engineering genius and a stickler for details.
Ford's state-of-the-art, evidence-based approach to golf improvement has helped thousands of people move up to new levels of proficiency. Ford assesses his client's equipment, set-up, body balance, aim and clubface-to-ball impact point. What he has found might surprise you.
"We don't deal in theories," Ford says." We deal with facts and data that we've accumulated over all these years in Naples and here, in The Villages. And the data proves that the average golfer can improve dramatically without overhauling their swing."
---
---
Ford has built a one-of-a-kind golf training center in The Villages, Florida. It's a research facility, club-making shop, learning center, and an indoor driving range, all in one.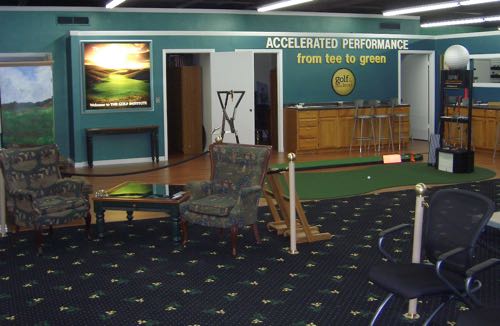 "It's not like any golf shop you've ever seen," says Bill Spriet, of GNL Golf. "People walk in here and they don't really know what to think. It's a bit old-school, but there are also lots of high tech instruments and equipment. It's part country club, part science lab."
What you won't find at GNL Golf is the same old offerings that you can get in other local retail golf shops in Central Florida.
It's a service business, not a retail shop," said Prentice Yates, a long-time customer. "The business model is completely different. John Ford's experience in the club making business and his 40 years of data collection is what makes this such a valuable learning experience."
"What I learned from the tour pros is that every player has his own, authentic swing, and his clubs need to be built to match that swing," Ford says. "I really enjoy working with people, fixing their clubs, and helping them get better. I'm not interested in just selling the same old stuff, right off the retail shelf.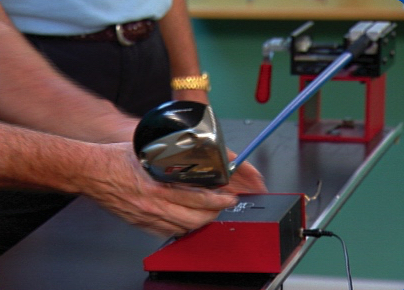 "When you come here you're not just learning from me, you're learning from all the other people who came before you," Ford said. "You can watch what others have done and see for yourself that real improvement is doable. No matter what your swing looks like. You'll be amazed."
Most GNL Golf clients are average, weekend golfers, but Ford says they actually have fairly consistent swings.
"It might not be the prettiest, most athletic motion, but it's almost always repeatable, Ford said. "Once we prove it to them, and show how they're consistent, then we can get to work. In just one session anyone can start hitting the sweet spot of the clubface 8 out of 10 times."
Small Stroke. Big Improvement.
Ford and his team like to start with the putter because it's the most important club in your bag. Plus, it doesn't take any special athletic ability to roll in a 10 foot putt.
"You use your putter twice as much as any other club," Ford says. "And when I show people that they're not aiming where they think they're aiming, or that their putter does not fit their eyes, they're blown away. Eight out of ten come back for help with the rest of their game."
The simplest way to start is with a hands-on putting workshop. We'll provide an accelerated learning program that you won't find anywhere else in the world. It will change your perception of putting forever. And lower your scores.
---
---